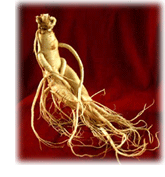 Pesticide and heavy-metal contamination are safety concerns in some botanical products. The pesticides pentachloronitrobenzene (known as quintozene or PCNB) and lindane aren't allowed for use on U.S. food crops because they are possible carcinogens that may also be toxic to the liver and kidneys and may impair oxygen transport in the blood. Another potentially carcinogenic pesticide, hexachlorobenzene, has been banned from most food-crop use throughout the world. However, both quintozene and hexachlorobenzene have been found in the past in some samples of ginseng.

For products like ginseng that are often promoted as energy boosters, there is concern that undeclared caffeine may be added to enhance the effect. Because no government agency is responsible for routinely testing ginseng supplements for their contents or quality, ConsumerLab.com independently evaluated several leading ginseng products to determine whether they contained the type and amount of ginseng stated on their labels. The products were also tested for contamination with specific pesticides and heavy metals and for potential spiking with undeclared caffeine. Tablets and caplets were also tested to be sure that they could disintegrate ("break-apart") properly.

Ginseng is highly prized as an adaptogen (a product that does no harm, but increases the body's resistance to stress). Unfortunately, this property is extremely difficult to prove scientifically as well. A comparative , randomized and double-blind government study does indicate it to be "a promising dietary supplement" when assessed for an increase in quality of life. Panax ginseng appears to inhibit some characteristics associated with cancer in animal models; nevertheless, this effect is unclear in humans.